FlexibleFittings.com is operated by ARL Products, an official US stocking distributor for BFM Global Ltd. Operating out of Houston, TX, we can provide same day shipping to any facility in the United States. Get a quote on any standard BFM® connector or BFM® spigot in minutes.
BFM® FITTING + VALUE ADDED SERVICES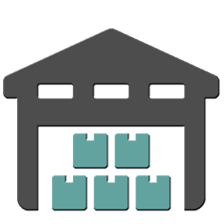 We will keep your spares on our shelves at no extra charge. Get non-standard BFM® connectors in days, not weeks.
Large BFM® connector & spigot inventory at Houston. Most standard parts can ship same day.
Check BFM®pricing & stock through our webchat in minutes. Email, phone, chat - we make it easy to get in touch!
Our in-house engineers can upgrade your existing system to retrofit the BFM® fitting system through your facility.
BFM® experts review your application to select the right BFM® connector for your process. Have a tricky application? Ask Baxter!
We design modified BFM® spigots with fabricated transitions and extensions, provide fabrication drawings & other technical services.
Let us customize your solution. We can modify BFM® spigot with 150# drilled flanges, stub with Morris type couplings, Jacob flanges & more.
We have in-house engineers and trained application experts who can provide sizing assistance or discuss your application and provide customized solutions. We also design and provide custom fabricated connections to "drop in" to your existing connections, such as 150# drilled flanges, stub with Morris type couplings, and Jacob flanges.
Flexible Fittings provides BFM connectors & spigots at the best prices, designs & fabricates custom solutions for your unique application, and offers technical assistance at no charge, along with unparalleled customer service.
---
ABOUT BFM® FITTING
These flexible fittings are a new generation of industrial fittings. BFM® fitting is changing the way the world changes their connectors. Join a growing list of leading multi-national companies that are enjoying the advantages of the BFM® technology in their factories. Eliminate the need for hose clamps with our patented technology. The BFM® fitting is cleaner, safer, lasts much longer than a standard fabric and hose clamp fitting and can be replaced quickly and easily without requiring tools.